Some Interested Words From Our Customers
Sir, I am a Senior Emergency Medical Technician with the East of England Ambulance Service based in King's Lynn, Norfolk. I have been off work for 14months after contracting the Delta varient of Covid 19. I have a wide range of symptoms but all exasperated by chronic fatigue syndrome. I was made aware of your product Yourgut + and the study conducted at Addenbrookes Hospital, Cambridge. In the desperation of having tried many so called, but inaffective remedies for Long Covid, I ordered a packet to try them myself. I can say that the change in my condition within 72 hrs was nothing short of miraculous. After 14 months of barely being able to walk 5000 steps a day, followed by 24hrs of pain and exhaustion, to now 18000 steps with no follow up issues. I have started my return to work process within 3 weeks of taking Yourgut+. I cannot tell you what this has done for my health, mental wellbeing and being normal me again. I have taken great pleasure in telling anyone and everyone who will listen about your product and what it has done for me.
Sept 23: I had long covid earlier this year, and started taking your products which cured me after trying many other products. Sadly I have caught covid for a second time, and  my long covid symptoms have not returned – I continued to take both your supplements throughout. Although did take the additional essential minerals as you suggested in the recent newsletter JL
Sept 23:I just wanted to say thank you for developing this product. I had Covid twice during my youngest's first year, and the second time in particular (March 23) I came out the other side in very poor health. Over March/April I had multiple infections (strep A, costachondritis, mastitis, norovirus) and was hospitalised 3 times, at one point on 48 hour sepsis watch (I have never been in hospital before apart from when giving birth!) I heard about Your Gut Plus through a friend who was taking it to alleviate chemotherapy side effects. I assumed it wouldn't do much for me seeing as I had already been taking Symprove for 2 years which has 2 of the same bacteria in it. I started taking it at the start of May and within 1 week I felt better than I have felt for about 10 years. I have continued to be in the best health of my adult life over the past 4 months. Interestingly my first and most uncomfortable covid symptom was always a very sore stomach!
This product and the Phyto V have genuinely transformed my life and health, so thank you.
Helen
March 23: Good morning –Having done our own trail (started taking the pills and then stopped after a week for two days) I can truly say, either it's a great placebo effect, or they are having a massive effect and improvement on myself and my wife.
Feb 23: I've been taking yourgutplus for a year, & I was very pleased with the results, ie less bouts of fatigue – something I'd been suffering from for many years.
Dec 23: Hi I've been talking yourgut+ for a week now as I have long covid. I've noticed a difference!!! I've been able to do more. I've been a lot less fatigued. And have even been able to get my heart rate up for a sustained period of time with a crash as yet. My symptoms have improved. Thank you very much!!! I'm not counting my chickens just yet but keeping my fingers crossed and praying I'm on the up.
Jan 23: I've been suffering from long covid now for 15 months but on the road to recovery.
I've been taking your product for several months and then decided to stop and see how I progressed.
However I've suffered from nausea for one month since having stopped taking it – so have restarted with good effect
Dec 23: Hello Yourgutplus has definitely helped my Long Covid fatigue and brain fog- thank you
Nov 23: Hi, i have been taking these for around a week and have noticed an improvement in my fatigue. I wonder whether these are ok to take with other supplements like for example ashwagandha for anxiety? Thanks
May 23: 10 days into starting the yourgut+ and Phyto-V capsules I have seen a significant improvement in my Long Covid symptoms and was therefore wondering if you have any idea on the time frame for the Phyto V capsules coming back into stock? I expect you are inundated with enquiries, so many apologies, but over 24 months down the line and I am actually feeling a lot like my old self. Thank you so much
I have definitely notice a difference in general welling, after taking Yourgut+.
It is truly a product that does what it says it does.
My energy levels are much higher and i do not feel tired or sleepy in afternoon.
It has helped me to start taking exercise back. I stooped excising due to feeling tired and sluggish.
My skin looks great too.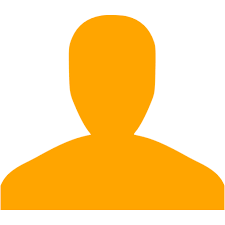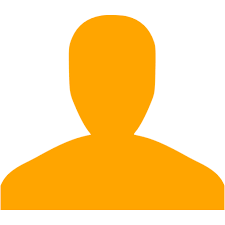 "Outstanding"
At first they just me burp a lot but after a month of taking them every day It's definitely had an overall positive impact on my health, better digestion and I think it's contributed towards better mood.